Beris Comfort Thin Full Cheek - 15mm
---
Beris Comfort Thin Full Cheek - 15mm
£99.95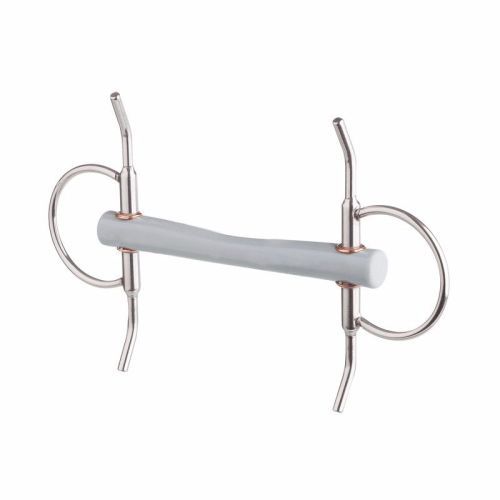 Very quiet and steady laying bit. No pinching of the lips through angled bars. Useful on horses that need more guidance around turns, like young or very strong horses. Popular with jumpers that need to ride quick turns.

soft - flexible and pleasant in the mouth by a flexible steel core high security, particularly for sensitive or young horses.

Similar in shape to the Comfort Bar, except the diameter is 15 mm This recommends the bit for ponies and horses with non spacious mouths.
Due to the Material
Mouthpieces made of a plastic compound
or leather are contrary to those made of
metal significantly softer and weigh a lot
less. This is what most horses love about
these bits.
But the horses ́ teeth are considerably
harder than any plastic compound or
leather and can shorten the lifespan of a
mouthpiece made of these materials. If
the bit is correctly placed in the dental
free area between the Incisors and Molars
(Diastema), a damage done to the mouth-
piece is quite unlikely, but caused by sharp
edged-teeth not impossible.
For these reasons we cannot offer
any warranty for damages due to
bite marks or incorrect placement
of the bit.