Beris Comfort Thin Loose Ring- 15mm - soft
---
Beris Comfort Thin Loose Ring- 15mm - soft
£49.95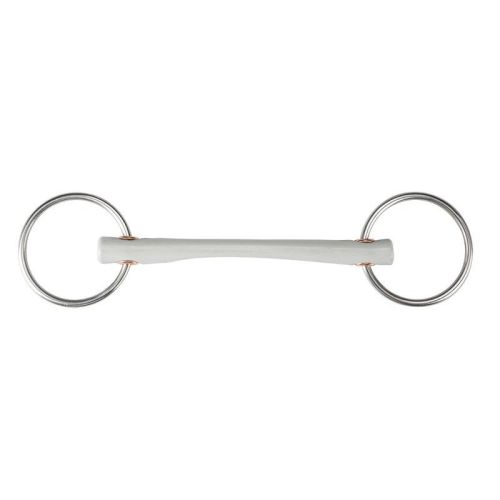 Similar in shape to the Comfort Bar, except that the diameter is 15 mm making it a lot slimmer.
A loose ring means increased mobility of the bit. The Loose Ring is meant for horses who prefer this "mobility" and offers you the opportunity to choose additionally the best matching mouth- piece. The ring runs smoothly in it´s copper sockets and this increases the lifespan of the bit substantially.
Please advise if you require a hard mouthpiece, these will take 2 weeks to come into stock.
If required for dressage the bit rubbers will have to be taken off.