Beris Konnex Loose Ring
---
Beris Konnex Loose Ring
£49.95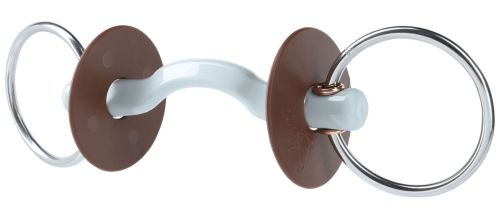 New for 2018 is the Beris Konnex mouthpiece. This combines two Beris mouthpieces into one - the original ported and the Butterfly.
The bit is a lot slimmer and lays more comfortably on the tongue.
Available in 130mm and 140mm.
BD legal. Please take bit rubbers off for dressage use.
Available in soft and hard densities.
The bit is correctly positioned with the engraving visible on the left side of the horses mouth.
Please allow 3 weeks delivery if not in stock here in the shop. We will let you know by return if item is not here. We tend to carry the soft density and order in the hard density.