Beris Tango Port - Soft
---
Beris Tango Port - Soft
£189.95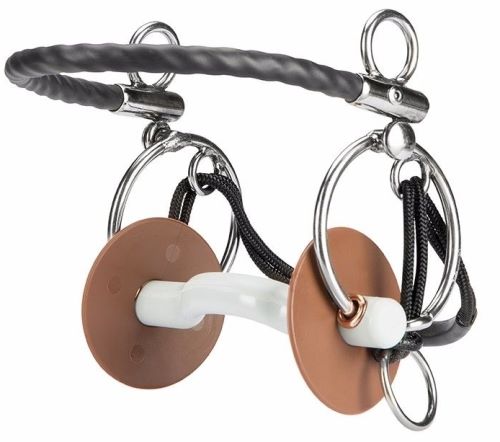 To be used with two reins.
Proudly we present our Tango! The absolute innovation that spreads the pressure of the rein equally on the horse´s head. The first rein applies pressure on the jaws and the nose, the second rein acts like an on/off curb chain. Very suitable for too "hot" horses, that won´t tolerate single pressure on the mouth and those who just prefer a more evenly distribution of the rein pressure.
The Tongue Port Snaffle gives the horse's tongue enough room because of the flat- tened area on the port. Many horses react to this with more relaxation and chewing. Therefore this bit is perfect for horses that won't tolerate pressure on the tongue and for those who tend to stick their tongue above the bit.
Available in 13mm - just over 5" and 14mm - 51/2".
Available in hard - like vulcanite - to order in.
Available with the new Konnex mouthpiece - to order in.