American Gags - Shop
livepages::jquery();?>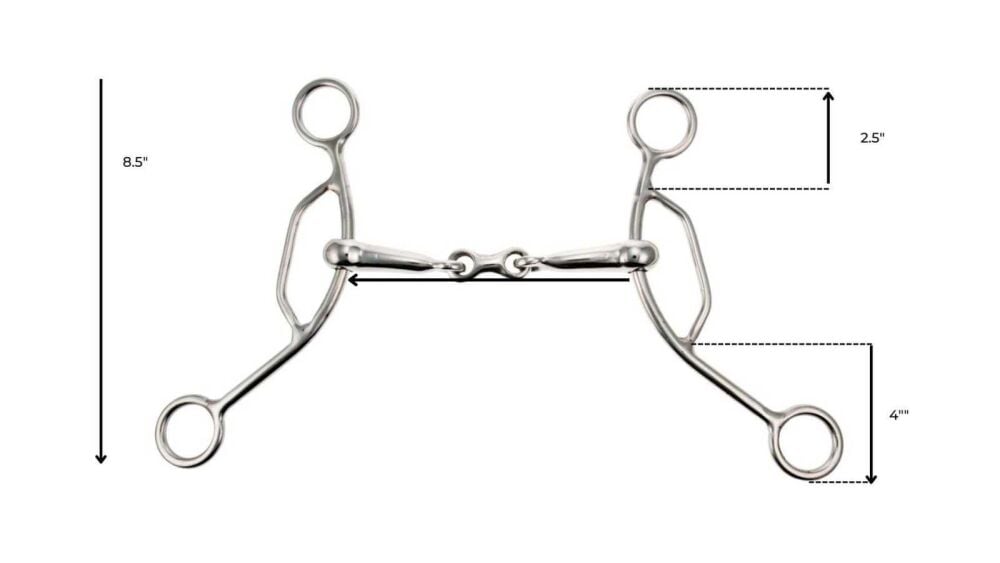 Please note, that we define the cheek of the American Gag as from the top to the bottom as shown and it is 8.5" as standard.
Should the bit or size you require not be listed please contact us and we will check with the supplier and let you know if it is in stock.
The American Gag tends to be used on strong pullers. They are available in

many styles from soft, bendy rubber mullen to one with a Magenis mouthpiece. If your horse

pulls and leans then your choice could be either a Cherry Roller or a Waterford. Please find a selection of our more popular mouthpieces, if however you require something not listed then please do contact us as we can supply custom made bits eg Copper Ball etc

Should you require shorter or even longer cheeks on the Gag then this can be done. The standard length of the English made ones are 81/2" measured from top to bottom of cheek.

In the manufacture of bits with mouthpieces made of a softer material such as Copper, Rubber, Vulcanite, Nathe, Nylon,Happy Mouth, Flexi etc, the components are of the highest quality and have been tested extensively.
If the mouthpiece is faulty it will be replaced. However, mouthpieces that are chewed, ill-fitted or placed under unnatural force or pressure can often result in premature wear or other damage which the supplier cannot be held responsible.
Products In This Category:
Showing 1 - 11 of 11 results