Stubben Golden Wings 4 in 1 Bit
---
Stubben Golden Wings 4 in 1 Bit
£89.50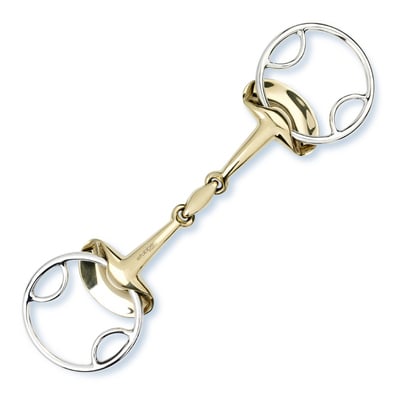 A new bit from the Stubben range. The Golden Wing 4 in 1 bit. A high copper content bit with a lozenge in the centre for comfort. The unique Golden Wings fully protects the corners of the mouth from pinching and will help with turning. The cheeks offer a variety of rein options.
Available in 5", 13.5cm and 14.5cm.
Pony sizes available 10.5cm and 11.5cm. The pony range have a ring size of 65mm compared to the horse ring size of 70mm.
Please let us know if the size you require is not listed and we will contact the stockist to see if the bit is in stock.
This style of bit is also available in a single joint, and again we can easily order these in.