Happy Mouth Mullen Cheltenham Gag
---
Happy Mouth Mullen Cheltenham Gag
£34.00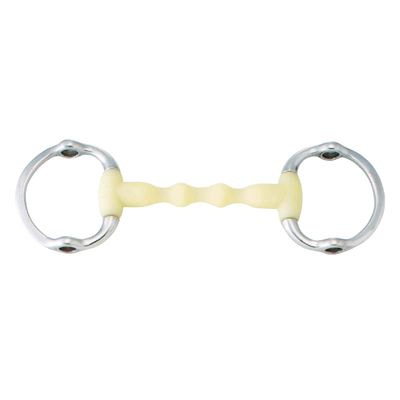 Ideal for sensitive mouthed horses that dislike a jointed bit.
Gag cheeks are available in both leather and nylon.
Apple scented soft mouthpiece, non toxic, steel centre. Please Note: These type of mouthpieces are not suitable for all horses. Care must be taken so that the bit is correctly fitted and the horse's teeth and mouth are in good condition.