Stubben Golden Wings 3 Ring Gag
---
Stubben Golden Wings 3 Ring Gag
£92.00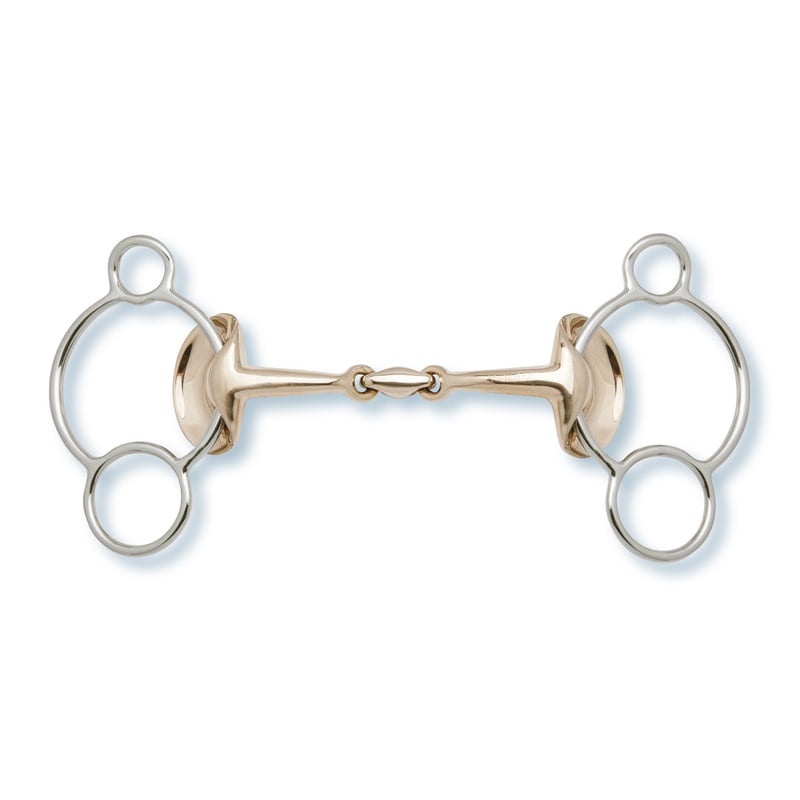 A high copper content bit with the unique Golden Wings cheeks which protect the corners of the mouth and also aid turning. The lozenge in the centre is ideal for horses that dislike the nut cracker action of the single jointed bits.
Available in 5", 13.5cm, 14cm and 14.5cm.
Please let us know if the size you require is not listed and we will contact the stockist to see if the bit is in stock.