Sprenger Carbon Jointed Eggbutt Nylon Jointed Eggbutt
---
Sprenger Carbon Jointed Eggbutt Nylon Jointed Eggbutt
£54.95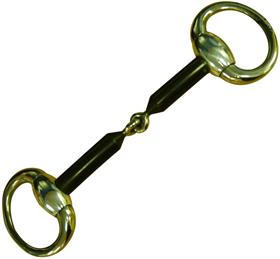 Fairly new to the Sprenger range. A nylon jointed snaffle with small eggbutt rings.
Less baulky than the vulcanite / rubber versions therefore taking less space up in the horses mouth.
Available in 12.5 and 14.5 but may take up to three weeks if not in stock with the supplier.