Trust Bendy White Mullen Three Ring
---
Trust Bendy White Mullen Three Ring
£73.95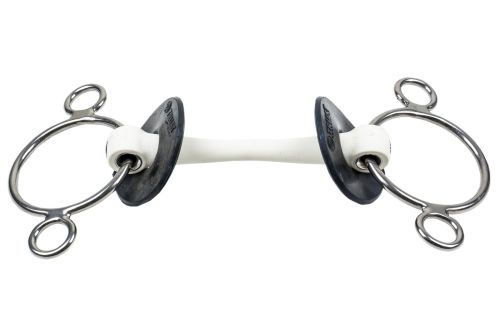 A smooth flexible mouthpiece three ring gag from Trust Equestrian. Comes with neat bit rubbers.
Available in metric sizes only. 12.5 to order.
We are finding that the bits which are supplied with rubber bit guards sometimes get a small amount of brown staining on them. This appears to be a reaction of the rubber.