Stephens Controller Headcollar
---
Stephens Controller Headcollar
£178.50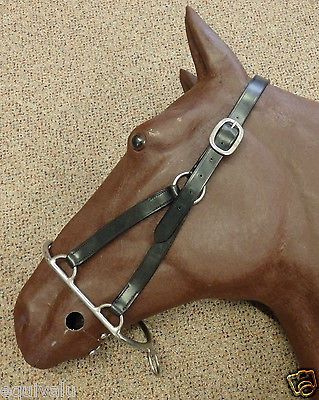 Stephens Controller Headcollar
Solves the problem of strong willed young horses, or for safe handling of stallions.
The advantage of a controller headcollar over a chifney is that it cannot damage the mouth, whilst providing instant control.
One size, black onlyThe
The controller headcoller is ideal for leading out strong horses to the field rather than the controller attachments, because if the horse is headstrong, the handler won't have time to unclip the attachments and could risk getting hurt or lose the animal with the controller attachment dangling!!