Beris Tandem US - Ported -Soft - Combination Hackamore
---
Beris Tandem US - Ported -Soft - Combination Hackamore
£198.95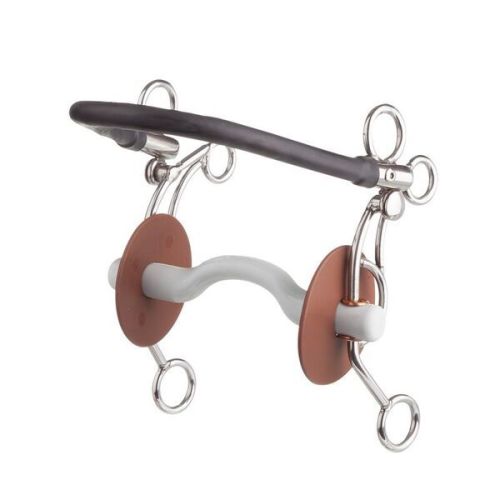 The Beris Tandem US is different to the Beris Tandem as it comes with a black flexible plastic nose tube making it a little more positive. The mouth piece has a broad port for tongue room. There is only an inch of slide action compared to other brands listed . Comes with bit rubbers and a nylon back strap.
Soft - a little give in the mouthpiece.
It is also available in hard - solid - please contact us if you require this style.