Myler 04 Low Port Comfort 3 Ring Combination
---
Myler 04 Low Port Comfort 3 Ring Combination
£152.95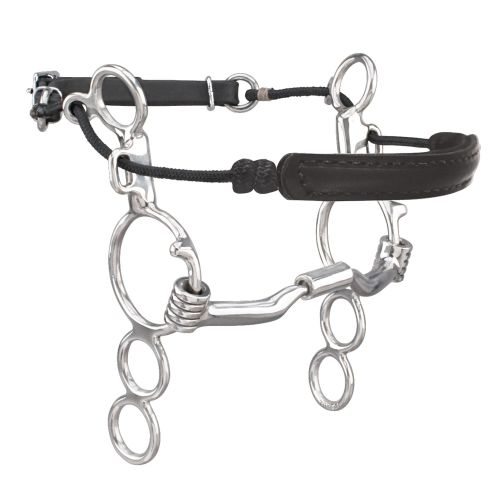 New style of the Myler Combination giving rider choice of rein postions.
Old style of the short shank - one ring below has been discontinued.
The raw hide front has now been replaced with a neater black leather padded front. There is also a metal attachment which clips the back strap onto the bit with out the need of undoing the strap and losing the metal keepers! The thread on the front can be tied to the brow band which stops the noseband from dropping too low.
Please advise if you still require the orginal style or one with a raw hide front and we can see if they are still in stock with the suppliers.