Waldhausen Thin Rubber Mullen Pelham Short Shank
---
Waldhausen Thin Rubber Mullen Pelham Short Shank
£34.95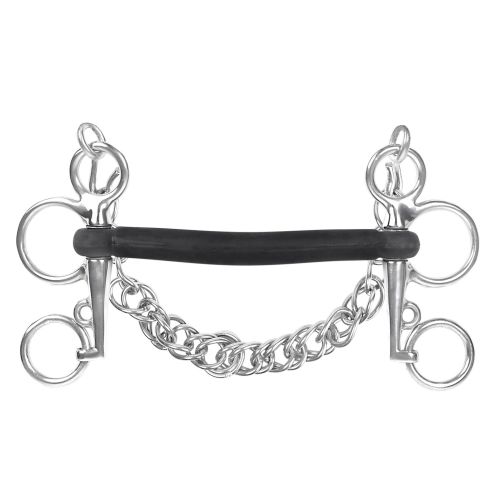 Waldhausen"s new rubber bits are made of food-safe thermoplastic polyurethane.
Thin rubber coated mullen pelhams. Rigid mouthpieces non flexible.
Thickness: 15 mm
Upper cheek bar: 4 cm, Lower cheek bar: 5 cm
Available in 12.5, 13.5 and 14.5. These bits normally take around 5 working days to come into stock if not already in the shop.